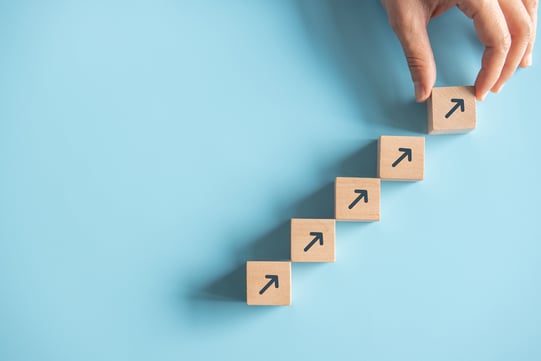 Every year, at least one or more HR responsibilities will be outsourced by tens of thousands of business owners. Businesses of every form and dimension are outsourcing HR to tap into numerous advantages, including reducing costs, managing employee benefits, and complying with regulations.
Finding the right talent has proven to be an ongoing struggle in today's competitive job market. Many businesses find it difficult to fill roles because employees have other choices. In the current market, you will have to move quickly and make a great first impression. If you do not have an effective strategy, you could miss out on incredible talent.
Competitive Job Market
Outsourcing one or more HR functions can help any business attract top talent and retain the employees you already have. Enticing job seekers in a competitive job market is a struggle many small business owners continue to face.
Job candidates will have a better time assessing their fit with your business when you have a strong and established employer brand. When you do not have a strong employer brand, potential candidates will not be aware of the missions, values, and perks that make your company great. HR outsourcing will give your in-house HR more time to focus on creating a strong company culture that supports a great employer brand.
An HR outsourcing provider will help you manage tactical HR tasks, including payroll processing, HR and benefits administration, and regulatory compliance. The right HR outsourcing provider can also help you develop HR practices and strategies that are effective and efficient; this can lead to your company attracting and retaining the right talent. By outsourcing your core HR responsibilities, your business will be able to focus on your core competencies.
Rising Cost of Benefits and Workers' Comp
Health insurance packages, especially high-quality insurance packages, are the pillars of employee retention. Over 55 percent of workers in the United States say the quality of health insurance is one of the deciding factors in whether to remain at their current place of employment. In 2021, health plan costs are expected to increase by nearly 6 percent.
Workers' compensation insurance rates vary across businesses because workers' compensation is state-regulated. Worker's compensation is also calculated differently than other insurances. Businesses continue to look for effective ways to manage rising workers' compensation insurance costs.
HR outsourcing provides one way to deal with these costs and access more affordable benefits and workers comp insurance.
Changing Regulatory Landscape
Every year, there are dozens of changes to laws and regulations at the local, federal, and state levels. Due to the number of changes in laws and regulations, it can be extremely challenging to keep up with the changing regulations. An HR outsourcing partner will ensure your business is up to date with recently implemented laws and regulations to ensure you remain compliant.
It is important to keep up with the hundreds of labor regulation changes in order to avoid penalties and fines.
Many small businesses will innocently violate government rules and regulations that will increase their risks of being exposed to shocking liabilities. Not being aware of employment laws and regulations or overlooking them can lead to penalties and litigation. A Professional Employer Organization can ensure you will have the proper policies and procedures in order to limit your liabilities by doing the following.
PEOs will keep HR up to date with the latest local, federal, and state laws and regulations.
In short, the popularity of HR outsourcing continues to grow because they allow small businesses to enjoy the perks and benefits that large businesses have been enjoying for decades. The competitive job market, the rising cost of benefits and workers' compensation, and the ever-changing regulatory landscape are three reasons why many small businesses have made the decision to outsource their most challenging HR tasks.