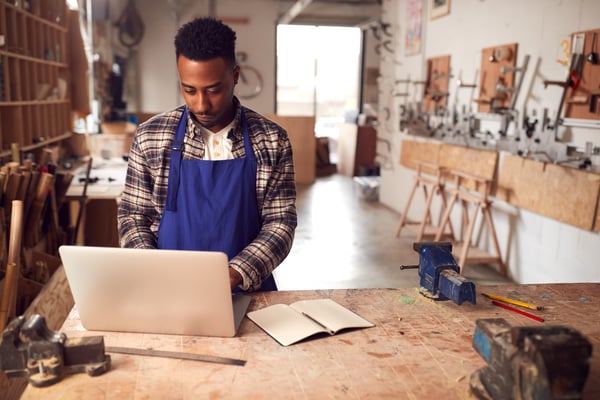 Professional Employer Organizations (PEO) offer small businesses a bevy of benefits. Companies partner with top PEOs for small companies because they get affordable healthcare, lowered workers' compensation expenses, retirement plans, payroll processing, and more.
When deciding on a PEO for your business, you have many options from different types of PEOs that offer you varying levels of service. The clear choice for businesses in North Georgia and Atlanta is to partner with a small, local PEO. OneSource Business Solutions is the clear winner.
Why go local?
Your small business must adhere to federal, state, and local employment laws in your community. Many of these laws change frequently, and keeping up with these changes can be a job unto itself. The answer is to have a partner to rely on who experiences the same employment law nuances as you and who also has the answers on how to make adjustments to stay compliant.
That's precisely what a local PEO provides for your small business.
A local PEO is a small business in your community. They face the same legal and operational obstacles as you. When you have a partner who experiences the same pains, you can rely on them to provide you with the right solutions.
National PEOs, on the other hand, cannot provide the same level of service that a Georgia PEO can provide. National PEOs have clients in many states. While they may have a good grasp on national employment laws, they rarely get in the weeds on local employment laws. This would be too time-consuming for them and require too many resources. As a result, national PEOs cannot provide the same detailed service level for employment law compliance.
Why go small?
It's often said that someone cannot fully appreciate your situation unless they have been through it before. With local PEOs, they can fully understand the challenges you face as a small business in North Georgia or Atlanta. The daily challenges facing small and mid-sized businesses are largely the same challenges the local PEO faces.
When someone has a real understanding of the situation you are in, they can help you by providing specific results. This includes giving you a more personal and relationship-based service. When you know your PEO representative by name, you develop a relationship with them over time. So does your staff. This creates a level of trust unmatched in national PEOs.
Why go OneSource?
When you want to partner with a PEO, you should choose a local PEO and a small PEO. The best combination of those in the North Georgia and Atlanta area is OneSource Business Solutions.
Tom Deets, the Managing Partner of OneSource, recently said: "Small business is the backbone of American job creation. It is a great joy to work with these innovators because they are ambitious risk-takers who care deeply about developing relationships with their customers built on trust."
That's exactly how OneSource feels about its local clients.
Because OneSource is a local, small PEO, they have an acute understanding of the challenges facing your small business. Having traveled the same path as you, this makes OneSource local experts.
OneSource was founded in 1997 to provide high-quality PEO services to small businesses in Atlanta and North Georgia. The core management team has over 30 years of PEO experience in the North Georgia market. OneSource brings this extensive experience to your small business to help you grow and succeed.
Services Designed for Small Business
Partnering with a local PEO ensures that your small business receives the detailed guidance needed on local employment laws. Without this direction provided by a PEO in your community, you could face hefty fines for non-compliance violations.
Tom Deets notes: "The customizable PEO services we offer these innovators allow them to grow by focusing on growing their core business while we handle the administrative headaches of payroll, employee benefits, workers' comp, HR, and regulatory compliance."
By offering your small business exactly what it needs — nothing more and nothing less — OneSource Business Solutions provides you with best-in-class PEO services that help your small business thrive.