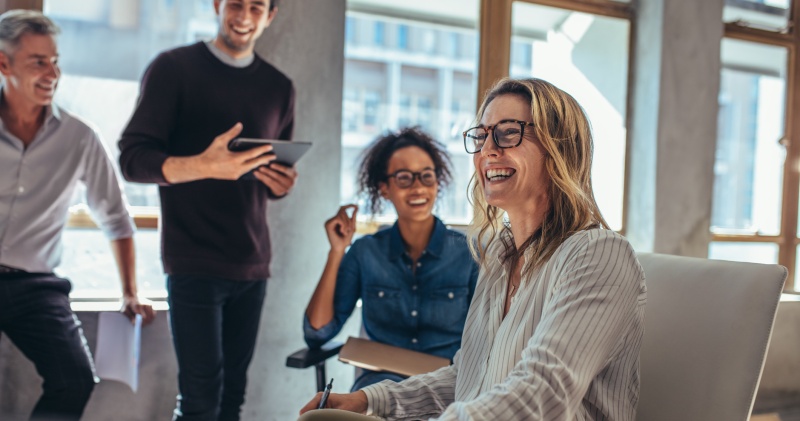 A Professional Employer Organization (PEO) provides your small business with comprehensive HR services. Partnering with the right PEO can help your business remain compliant, properly manage payroll and taxes, and keep your employees efficient and engaged.
Like any business relationship, it takes work. That's why your choice of PEO matters. When you partner with a PEO that understands and aligns with your priorities and concerns, your relationship will be more successful.
Ultimately, the biggest decision comes down to whether you desire a local PEO with an office in your community or a national PEO. Here, we will simply scratch the surface of what you need to consider when making this decision. To more fully understand what lies ahead, download our eBook, "Local vs National PEOs: Which is Right for You?"
What is wrong with national PEOs?
Part of every business's needs, whether they are a Fortune 500 company or a small business, includes compliance. Compliance violations can be extremely costly to small businesses, resulting in lost revenue. To remain compliant, your business needs an expert advisor to understand not only the national employment laws but also your local laws. There is no one better to tackle this than your local PEO.
National PEOs represent clients in every state. They may have a grasp of national employment laws but rarely do they get in the weeds on local laws. That would be too time-consuming for them.
Having clients in all 50 states would require knowledge about every state's unique labor laws besides all of the city, county, and municipality laws. Because national PEOs focus on the entire country, they are less likely to specialize in the compliance nuances of your specific location.
National PEOs also have a large marketing presence. As a national company, they attempt to attract new clients from every corner of the country. This means their clients in Montana may have to foot the bill for the national PEOs New York City marketing budget.
What about national PEOs with regional offices?
Even if a national PEO has a local presence, there is no guarantee that local office is anything more than a national satellite. Regional offices still cover a large area of one state and sometimes multiple states. The difference in state labor laws could create inconsistencies in the service your business receives because the national PEO is offering a one-size-fits-all package determined by their headquarters in a different state.
When the national PEO has a regional office, they may be able to provide you with a slightly modified level of service. But with many employment and HR issues, time is of the essence. Regional offices will still need to get approval from their headquarters, losing valuable time for you to resolve the issues you might face.
Why use a local PEO?
Local PEOs understand the nuances of the local laws you face as an employer because they are an employer in your neighborhood, too. A local PEO will have its finger on the pulse of every town and city hall ordinance relevant to you. By knowing what laws might change or what new laws might be coming soon, your local PEO can plan for changes you need to adapt to in order to stay compliant.
Local PEOs can adapt quickly to new laws and help your small business stay compliant. Your local PEO also understands what you, a small business owner, face in your community because they face the same challenges. National PEOs can say they understand but that's as far as they can go — your local PEO truly understands the difficulties you face and the challenges of running a small business in your community.
Local PEOs Provide Your Business With the Service You Need
Working with a local PEO is a win for your business and your employees. Your team gets HR support from someone they can develop a relationship with and meet in person. Your business receives targeted HR services that provide complete understanding of the nuances of your local employment laws to keep your business compliant and help reduce fines.
However, a local PEO may not always be the best solution for your small business.
Sometimes a national PEO might be better for your exact situation.
That's why this is such a difficult but extremely important decision for you. To help you fully understand the options you have, learn all the details when you download "Local vs. National PEOs: Which is Right for You?"