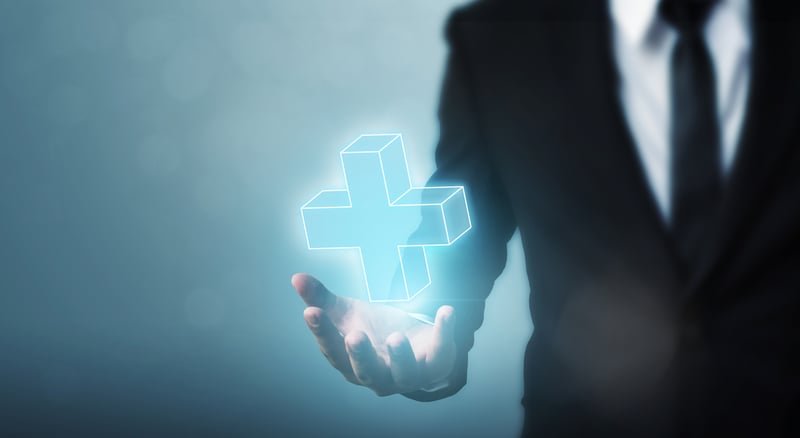 When it comes to having a thriving, successful business - no matter what industry you're in - your employees make all the difference. Without them, you never would've made it where you are today. With a happy staff proud to work for your business - there are no limitations to what your company may reach. This is because happy employees mean more productivity, confidence, customer relationships with your brand, and improved retention (saving on hiring costs!).
In fact, it's more important than ever to keep your employees satisfied and your company attractive for new talent. According to ManpowerGroup, "Attracting and retaining skilled workers has rarely been more challenging as 69% of U.S. companies report talent shortages – the highest in more than a decade." Even more, Korn Ferry research found that "by 2030, more than 85 million jobs could go unfilled because there aren't enough skilled people to take them."
This means employee retention and hiring is much more competitive now and will continue to be. Benefits, however, are what will set you apart and keep your employees happy because it shows they're valued, appreciated, and worth the extra care from their employer. If your company is seeing problems when it comes to hiring and retention, it may be because of your benefits package, and you may be making one of the below mistakes.
You Don't Have Essential Benefits 
One problem many employers experience when attempting to retain and acquire talent is that their benefits packages don't contain the essential benefits necessary to keep employees happy and productive. 
The following are the essential benefits employees expect and are looking for:
Health Insurance — a survey poll by Monster revealed that more than 86% of 10,624 respondents say that affordable health insurance is important when deciding whether or not to take a new job (or stay at their current).
Short/Long Term Disability — right now, only five states (Hawaii, New Jersey, California, New York, and Rhode Island) mandate employers offer at least short-term disability. Still, fierce competition has more businesses adding this benefit to their packages anyway.
Life Insurance — this benefit is becoming more popular as an essential benefit as more than 54% of employees report having this offer from their company (up from 50% in 2017 and 47% in 2013).
Retirement — supporting the importance of offering a good retirement plan, Annuity reports that the average American starts saving for retirement at age 27 and 77% of Americans say employers should be contributing more to workers' retirement plans. 
You Don't Have Any Fringe Benefits 
Fringe benefits are the added perks employees receive from employers aside from their salary. Its appeal is in the fact that it goes beyond the average pay wage and shows employees they're valued and appreciated by compensating them for their hard work via some of the most sought-after extras.
Fringe benefit examples included (but aren't limited to):
Company car
Bonuses
Meal subsidization
Workers' compensation
Family and medical leave (with many companies including family leave for fathers and parents who are adopting).
Commuter benefits
Paid vacations, etc.
Since Fractl reports that as many as 80% of employees want benefits or perks more than they want a pay raise, there's no denying the importance of having fringe benefits. 
You Don't Have Competitive Benefits 
Among the most common challenges of attracting and retaining employees is keeping your competitive benefits ahead of the competition and more valuable to current and potential employees. It's hard enough appealing to new talent. Losing the talent you have could make normal day-to-day tasks that much more difficult to accomplish. 
Not having competitive benefits also means that you will have to compete based on salary. Meaning if you pay the same as competitors, but their benefits are superior, then the competitors will get top talent.
This could further impact your business negatively because now you'll not only lose in-house talent to your competition but likely find it more difficult to acquire top talent to replace those employees.
You Don't Fulfill Your Employees Needs  
When determining the best benefits for your company and employees, it's absolutely critical that you keep your employees top of mind in the process. After all, all the research in the world doesn't matter if the people who matter most to your business are not satisfied.
Considering collecting more insight from employees via a survey or similar to see what benefits they would like to have. When you aren't fulfilling employee needs, they become less likely to remain on the job — meaning more money spent on hiring and replacement training.
With that being said, 26% of employees intend to look for a better job in the next 12 months, and most employees would quit their job today if offered a position at a different company with a similar role, pay, and benefits. This means having the benefits your employees want and need is crucial.
Attracting And Retaining Employees: Benefits Matter
Knowing how to attract employees with benefits is just the start to company growth and a better work environment. Too many employers lose out on the best talent in the market because they make the mistake of not having an essential, fringe, and competitive benefits that fulfill their employee's needs. With a talent shortage that has no end in sight, these mistakes can be costly. Outsourcing HR services can help you not only avoid these mistakes but save you money and give you access to the top experts in HR.