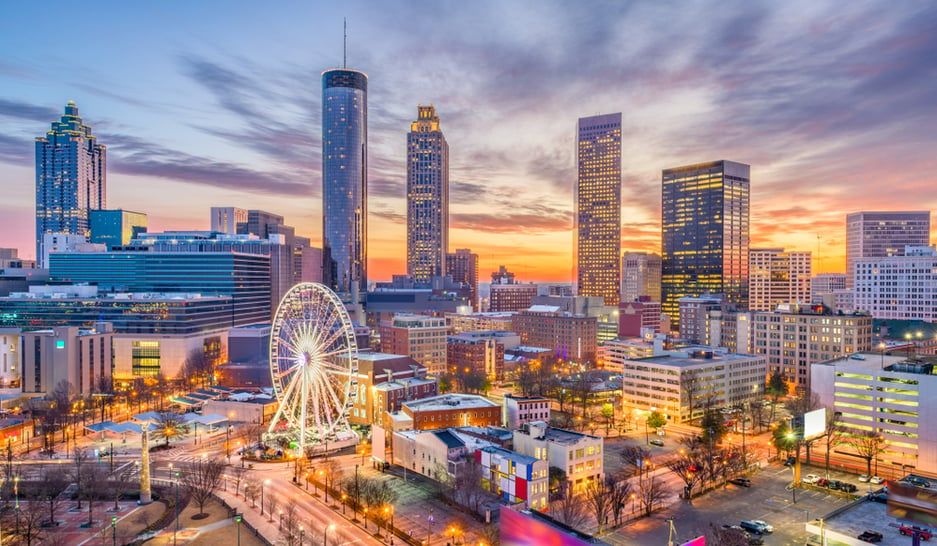 Today, there are more HR responsibilities than ever, and they can be grueling to keep up with, even for a well-developed HR department. That's why many companies choose to outsource HR administrative burdens to a professional employer organization (PEO).
PEOs are also useful because they can help your business with more affordable employee benefits, lowered workers' comp premiums, retirement plans, and more.
According to the National Association of Professional Employer Organizations (NAPEO), for businesses that use a PEO, administrative costs are around $450 lower per employee. Also, NAPEO found that privately held businesses that use PEOs are approximately 50% less likely to fail (permanently go "out of business") from one year to the next when compared to similar companies.
For Georgia businesses, the best services and prices come from working with a PEO in Georgia. Local PEOs hold advantages that are not available with larger, nationwide PEOs.
Benefits of Using a Local PEO
Partnering with a local PEO ensures that you're working with an organization that understands your company's unique needs and is readily available to assist you when issues arise.
Let's look at the benefits of contracting with a local PEO in more detail.
Compliance
Local PEOs are experts when it comes to the newest laws and regulations in your area. Due to state-specific compliance issues, it's important to keep up with ever-changing local regulations. What's more, HR-related regulatory compliance can vary from city to city as well. For example, different cities have their own paid sick leave laws.
Contracting with a local PEO can help your company stay on top of things faster so that you can make appropriate adjustments. For example, if a new city regulation is going to take effect, a high-quality, well-established local PEO will work with you to get you in compliance right away.
Here are a few laws and best practices a local PEO can advise your business on:
Minimum wage and wage equity laws
Overtime rules
Sick leave
Maternity and paternity leave
Benefit administration
Hiring practices
Workers' compensation
Unemployment insurance
No other PEO is an expert in your location like a local PEO. So it's essential to keep local expertise in mind if you're deciding on a PEO.
Personal Service
No one wants to wait for a national service team representative to fly to their state whenever there's an HR problem that needs addressing. You might need unexpected help on site. What if it can't wait?
Local PEOs have representatives on standby in your area to help with whatever HR issue you may be having. They can meet with you and your employees in person. You can't get the support of a trusted HR advisor from technology alone, so partnering with a local PEO gives you access to a dedicated team that can come to you quickly. Some national PEOs aren't equipped to handle HR challenges on a personal level. They often rely on call centers and outsourced customer service.
Same Business Environment
Local PEOs have an acute understanding of the challenges facing your small business. That's because local PEOs are small businesses too. They deal with the same legal and operational issues just like any other business in your area. Your business and local PEOs are members of the same community. So they fully understand the challenges you face as a small business in your location. This allows them to provide specific solutions and results for the issues you might be facing.
What About National PEOs With Regional Offices?
National PEOs with regional offices don't solve the challenges posed by working with large, nationwide PEOs. Why? Because many regional offices represent large areas of one state and sometimes multiple states. This means they are limited in providing your business with personalized advisement that's relevant to your specific situation. A lot of national PEOs with regional offices bring a one-size-fits-all approach to advising businesses on HR-related issues. Every state or local municipality is different, so you don't want to risk getting inconsistencies in the service your business receives.
As is evident from above, local PEOs have many advantages that can benefit your business, from local expertise to personalized service. Learn more by downloading our eBook "Local vs. National PEO: Which is Right for You?"