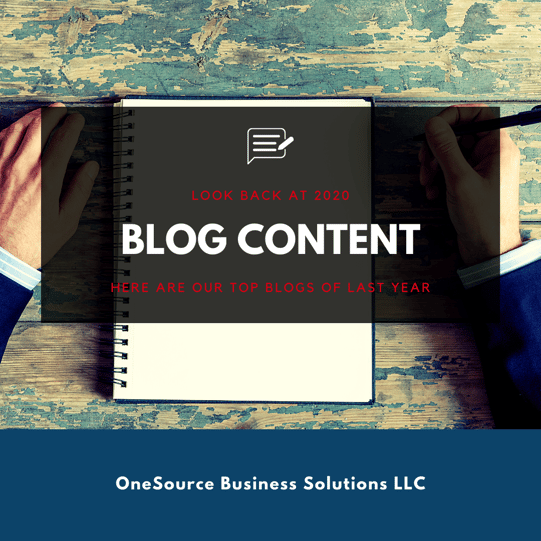 Our blog is very important to us and so are you! Keeping you updated on industry news will help you continue making the right choices for your business.
2020 brought some great blog content and we can't wait to deliver even more helpful information your way in 2021. While we are eager to bring more to the table, let's look back at what 2020 had to offer. Below are our top-viewed blog posts of the year!
Happy reading!
Top 5 Blogs of 2020
1. 7 Ways to Lower the Cost of Employee Health Insurance
4. 5 Signs You Should Switch PEOs
5. Pay-As-You-Go Workers' Comp: The Dirty Truth
Our goal at OneSource is to continue to deliver content to your inbox in all areas of HR solutions. The new content we have planned for the coming new year is excitingly fresh and educational.
We hope you continue to benefit from our content and please don't forget to subscribe to the blog to stay up to date on industry trends, tips, and news!