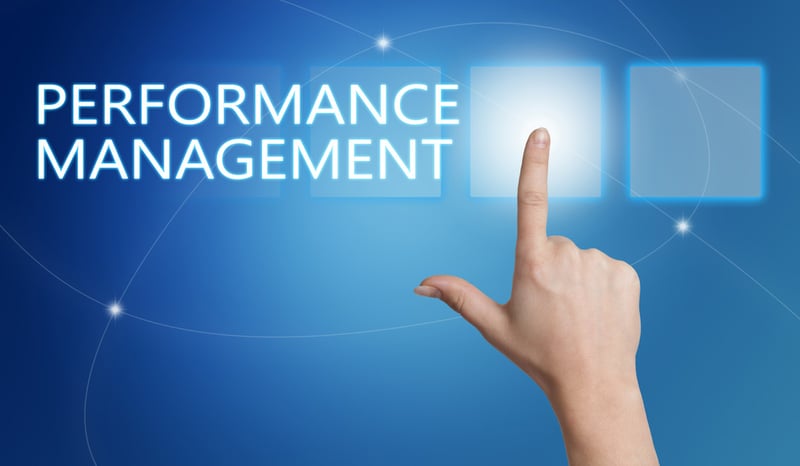 Modern organizations understand the value of embracing the digital world to become more competitive in today's changing market. But when productivity on the shop floor is waning, diagnosing and fixing the issue using performance management comes in handy. Research shows that outdated systems, like annual review, can decrease employee engagement, as well as motivation. Besides, previous systems consume a lot of time, and this has seen more and more organizations turning to performance management.
Implementing effective performance management helps create a dynamic and strategic approach to improved performance in employees. HR outsourcing solutions remove administrative burdens that block employees from focusing on performance management in manufacturing. To get started with HR outsourcing, contact OneSource Business Solutions.
But what exactly is performance management, and why is it important in manufacturing? Read on to find out.
What Is Performance Management?
Performance management is a business management tool that enables managers to scrutinize and evaluate employees' work. It uses a strategic approach to develop a sustainable environment for employees to become more productive, producing the highest-quality work more effectively and efficiently. Generally, performance management focuses on employee skills, support, and resources to maintain and enhance performance in compliance with the organization's objectives.
For an effective performance management system, individual and team goals must align with organizational goals that are reflected across all levels; individual, team, and organizational. This helps streamline the implementation of human resource management practices. That said, here are the five key components of a successful performance management process.
Management involvement: Corporate admins are responsible for setting performance expectations, including feedback, coaching, and recognizing productivity to guarantee success in the performance management process.
Goal setting: Both individual and team employees should emphasize achieving goals aligned to the company culture. This creates an engagement that determines how employee performance benefits the company.

Ongoing conversation:

Administrators should create a better organizational culture where employees engage in ongoing discussions regarding various elements in the performance management process. These include learning, goals, coaching, and employee progress.
Learning and development: Based on the company goals set, employees should have the expertise and skills to perform their duties more efficiently. Thus, organizations must invest in employee learning and development, allowing employees to accomplish their goals swiftly.
Feedback and coaching: Managers should provide prompt feedback and coaching to employees to know their progress. Allowing employees to evaluate their performance enables them to improve where necessary and become more productive.
Why Is Performance Management Important in Manufacturing?
Because a talented and skilled workforce is the backbone of any organization, especially in the manufacturing sector, the right people to facilitate various operations is required. Performance management helps create a conducive working environment that allows employees to work more efficiently for higher productivity. Below are critical benefits of performance management in manufacturing:
Uncover Training Needs
Performance management is an ideal tool for managers to identify weaknesses and areas where employees could perform better and benefit from further training. Creating room for discussion and evaluating employees helps uncover areas that require attention in regard to training. This allows organizations to pinpoint and communicate distinctive training needs and promote performance on the floor.
Improve Morale
Having a continuous strategy for performance management ensures managers get to allocate valuable time and ensures employees work towards goals and objectives that engage them. Manufacturing companies that work with motivated employees tend to experience higher productivity, as well as job satisfaction and reaching success.
Identify Employees to Promote
An agile performance management approach ensures managers can identify employees who are performing well and are suitable for promotion. Similarly, it enables managers to create opportunities that give employees more autonomy and the ability to emphasize areas they desire to work in. As a result, performance management makes it easier to choose the right people and promote them or assign delicate company functions.
Support Workforce Planning
From identifying employee potential to uncovering areas for further training, performance management allows managers to plan their workforce more efficiently. Suppose there are areas where employees are underperforming, managers can utilize the performance management approach to determine effective ways to support and guide them to the right path. Whether mentally health-related or overwhelmed with duties and responsibilities, managers can solve such problems and plan to improve employees' performance.
Better Accountability
Setting Specific Measurable Attainable Relevant Timely (SMART) goals, interacting and learning your employees' feelings are effective ways to improve accountability and enhance employee performance. Performance management lets managers motivate employees, enabling them to understand what is expected and fulfill such expectations. This promotes accountability of every employee, crucial for general company productivity.
With performance management becoming essential in the manufacturing industry, managers should incorporate the performance management cycle to access these benefits. This enables them to follow the necessary steps that allow them to interact with employees. Here is what you need to know about the performance management cycle.
What Is the Performance Management Cycle?
The performance management cycle entails a continuous process that facilitates the performance management approach. It involves three stages, allowing organizations to become more competitive, attain higher employee motivation, and structural flexibility. The performance management cycle features four main stages:
Planning: This stage entails organizational goal setting, creating a development plan, employee goal setting, and reviewing the job description.
Monitoring: It involves establishing processes that determine progress and follow-ups between corporate managers and employees.
Reviewing: Because performance management is a long-term strategy, this stage involves measuring employee performance progress over a period, whether once or twice a year.

Rewarding

: For employees with outstanding performance, managers can show staff appreciation or offer rewards , such as salary increases, extra vacation time, promotions or bonuses.
Generally, the performance management cycle enables organizations to maximize employee output, ensuring organizational goals are driven forward. Without a performance management cycle, it becomes challenging to revisit structural goals continually. Besides, it becomes hard to respond to rapid changes in the market. Organizations can increase competitiveness with the performance management cycle, especially with enhanced collaboration and support between the management team and employees.
Bottom Line
Performance management plays a significant role in letting manufacturing industries become more productive from a high-performing workforce. From increasing employee morale to uncovering the need for training and better accountability, it becomes easier to accomplish more from employees. As a manager, it is your responsibility to ensure employees perform well and deliver exceptional results.
However, having a small HR team can be disadvantageous since you have limited time to monitor each employee separately. HR outsourcing allows managers to create adequate time to implement and monitor performance management in their organizations.
To learn more about how HR outsourcing helps your bottom line, contact OneSource Business Solutions.