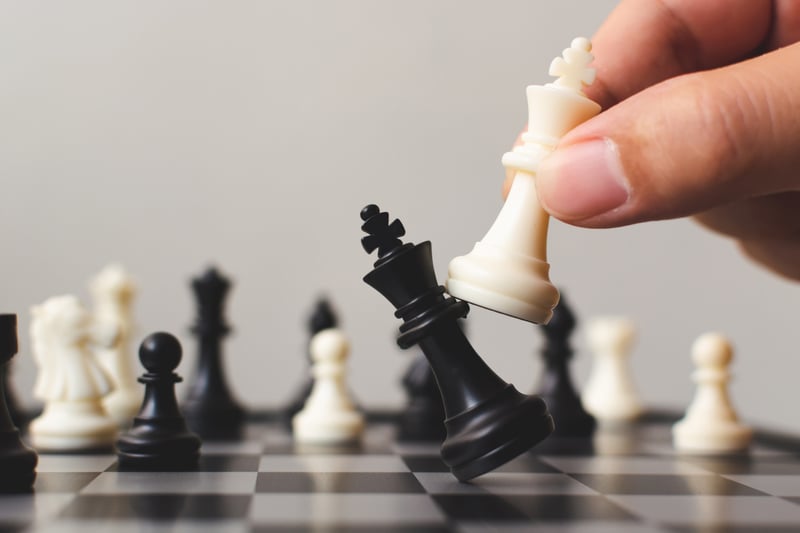 Competitive advantage is vital in today's world. You are competing with other businesses not only for your customers and their buying power but also for the best talent.
One way to gain a competitive advantage is to streamline administrative services. By using Human Resources outsourcing, you can get ahead of the competition by both savings on expenses and competing more effectively for the limited pool of talent. Below are some ways HR outsourcing can help you grow and compete.
Attract Better Candidates
There is a very real skills shortage at all levels. 75% of companies across industry sectors have reported a shortage of skilled workers. This means that companies are competing for a limited pool of candidates. This is particularly tough for smaller businesses.
By removing administrative burdens, HR outsourcing frees up your in-house team to focus on employee issues and building a company culture that attracts top talent. Furthermore, when you choose a professional employer organization (PEO), you get access to their master benefits plan. This means that you can offer better benefits at a lower price than your competition, and be competitive with much larger companies. Many good candidates are hesitant to even look at jobs with small companies because they believe, likely from experience, that they will not get the benefits they and their families need.
PEOs can also assist in employee training and development, which can both allow your employees to grow with your company and also attract a better quality of candidate. Candidates who care about their personal career development are more likely to stick around and remain engage. They are more likely to tell others that your company is a great place to work. This, in turn, can further attract top talent.
Increase Cash Flow
Many employers find they can put off expanding their HR team by using the PEO's expertise at a much lower cost. PEO costs also tend to be predictable and, unlike payroll processors, don't change what they charge as your payroll increases, which can rapidly lead to a negative ROI.
By gaining access to a PEO's health insurance and retirement plans, you save money in all of these areas.
By paying workers' comp as you go every month, you can even out your cash flow and make your expenses more predictable. While it's possible to get money back with a deposit system, you need to make sure to set money aside for a deposit, which can be quite high and only increases as your company grows.
All of this increases your cash flow and helps you avoid situations where you might be struggling to cover bills in a short period of time. By ensuring stable cash flow you keep your business steady (and reduce your personal levels of stress). It also reduces the risk that an emergency will force you into a bad situation or even bankruptcy.


Increase Flexibility
When you try to do everything in-house, you are slowed down by benefits administration, hours of paperwork, compliance worries, and other burdens. This occupies much of the time of your HR team and can even spill over onto non-HR personnel.
On top of that, as the economy grows and shrinks, you may find your HR needs change. Hiring and firing full-time personnel is expensive and can cause morale issues. With an outsourcing solution, you can simply scale up and down as your needs change. A good outsourcing partner will assign you the resources you need as you need them.
This means that your HR team can be kept small and agile, will be stable, and can focus on sudden, high-priority tasks as they come up. You gain increased flexibility that can help keep your costs within a changing budget without having to make hard decisions that can impact company morale.
HR outsourcing provides a strong competitive advantage. It helps you attract a better quality of candidates, improve and stabilize your cash flow, and increase the flexibility you need to deal with emergencies and economic changes. When you outsource to a PEO, you gain numerous ways to lower your costs and improve your cash flow, along with a comprehensive solution that will scale and change as your company grows.