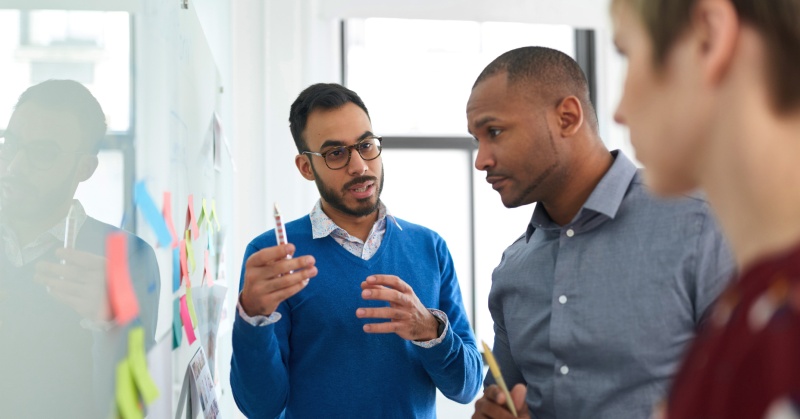 Professional employer organizations (PEOs) are either based locally (local PEOs) or are headquartered in a different state (National PEO). While some businesses are happy with national PEOs, they tend to have some serious downsides. When these problems are present, then it is likely time to move to a PEO that is closer to home.
Below are four signs that indicate switching to a local PEO is likely better for your business.
Your PEO Is Not Responsive
Even though national PEOs are not in-house, it's a crucial part of their job to answer questions from your human resources department as quickly as possible.
Your PEO should respond with the speed of a remote employee. You should be able to reach someone directly during work hours. You should not have to sit on hold, go through a multi-option phone tree, or deal with an answering service or voicemail during regular business hours.
Local PEOs focus on customer service, so it's far more likely a person will immediately answer the phone when someone from your HR team has questions.
Similarly, when you run into issues that require a representative from the PEO to come to your place of business, you do not have to wait for them to fly across the country to provide assistance or do everything via video conference.
Local PEOs have people close by who can tackle large issues at a moment's notice while offering a personal touch you do not get with a national PEO.
Your PEO Is Not Flexible
Flexibility is key to optimizing your ROI when you partner with a PEO. Many national PEOs offer a single one-size-fits-all solution. Ultimately, this leads to client businesses paying for services they do not need or want.
When PEOs are flexible and customize their offerings to your business's needs, you can save money by not paying for the services you are not using. Flexibility is especially vital for small businesses because their needs change as they grow.
Local PEOs are typically more flexible and help tailor their solutions to their client's needs. In some situations, you might be able to negotiate with a national PEO. Still, your point person will often have to confer with headquarters in a different state to get permission to meet your company's specific and unique needs.
Most local PEOs provide upfront customization, so you can optimize your ROI from the beginning of your relationship and make adjustments as your needs change.
Your PEO Is Not a Local Expert
Your PEO should not only make sure you are compliant with federal HR-related laws but also need to ensure you are compliant with the myriad of state and local laws and regulations.
Compliance issues can have significant legal and financial consequences for a business, so keeping up with ever-changing local and state regulations is a must. National PEOs struggle with keeping up because they simply do not have the local knowledge to help their clients.
In contrast, local PEOs have their fingers on the pulse of city halls and other centers where local regulations emerge, making it far easier to cope with new compliance-related challenges. Local PEOs who have in-depth local knowledge ensure their clients comply with new rules the first day they go into effect.
You Are Not Building a Relationship with Your PEO
Working with a national PEO can sometimes feel like you are only an account number within a sea of other account numbers. It's similar to attending a large university or shopping at a big box retail store. There is no personal attention that distinguishes one customer from another.
You should be more than merely an account number to your PEO. You should have a partnership with your PEO in which you work together to develop a plan that meets your business's needs and provides flexibility for growth.
A strong relationship with your PEO is about more than exceptional customer service; it's about finding a PEO that is willing to delve into your industry and develop an understanding of the most crucial needs for your company.
It's about knowing the names and faces of clients and showing real concern for supporting their business.
Local PEOs often work with smaller businesses and have fewer clients to service, so they not only prioritize excellent service but understand what makes your business different from your competitors.
Choosing Between a Local and National PEO
The signs discussed above provide you with the reasons you should switch from a national to a local PEO.
The right PEO for your company will be responsive, flexible, and a local expert. At the end of the day, only local PEOs can check off all of the boxes.